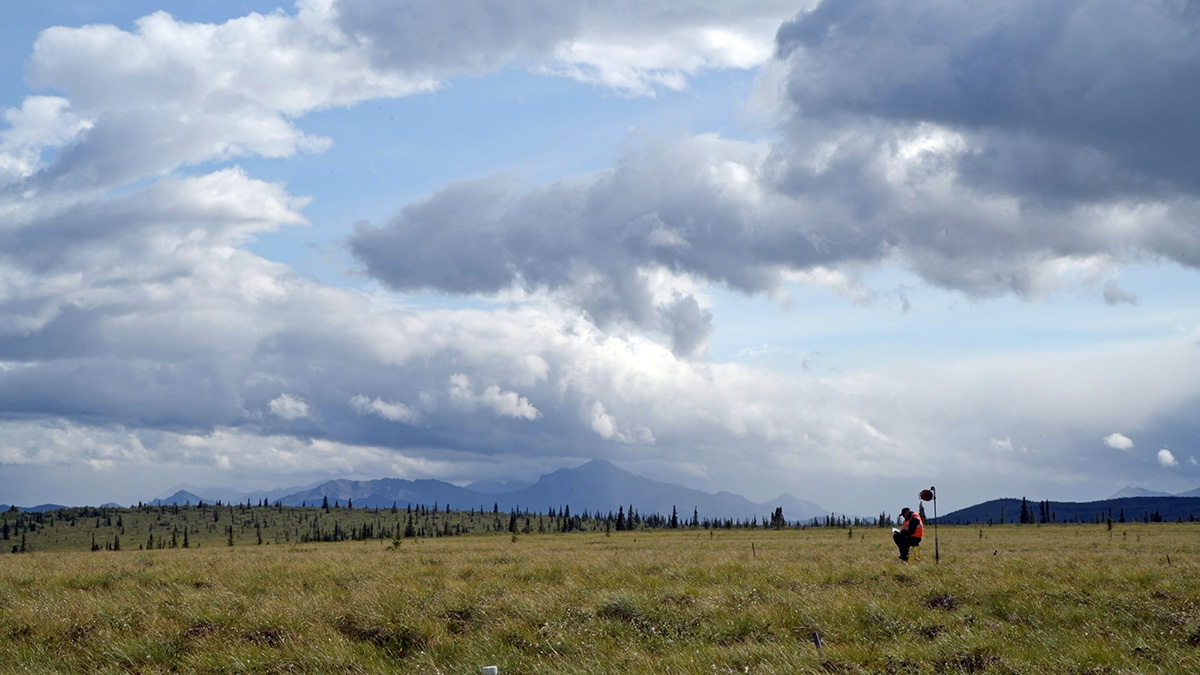 Experimental Documentary (short)
Expected completion 2025
All That Was Solid is a short (20-30 minute) experimental documentary, with accompanying photographic series, exploring myriad implications of rapidly thawing permafrost for the communities (human and non-human) of North American arctic and subarctic regions. Scientific and traditional engagement with tundra landscapes are interwoven into a complex portrait of an ecosystem in crisis. Combining digital media with 16mm film and alternative processing using botanical compounds and microbial colonies, All That Was Solid moves beyond the linguistic confines of techno-optimism and economics, suggesting other ways of imagining and understanding this particular–and urgent–facet of climate change.
With support from: